CONCRETE AND METAL SCULPTURES INSPIRED BY HUMAN ANATOMY
This series of sculptures, inspired by human anatomy was started in 2018. I used anatomical references for the first time on "Vanity" a print project in 2014 where it was mostly about bones.
Throughout this series, I mostly explore the heart and brain, two of the most vital organs in the body. You can easily make analogies between the human body and a building: The skeleton is the structure, the organs are the main functions, the veins and arteries are the circulations and the skin is the envelope.  In the beginning, I started with a somewhat realistic brain that evolved into the Circonvolution series, which became more abstract over time.
The heart was more challenging. It's a total mess of intertwined, connecting chambers and pipes coming in and out everywhere. I'm not so much into organic stuff, so I was quite struggling to understand the big picture.   In the end, I resorted to ordering a few anatomical study models to help my poor Cartesian brain and I finally managed to figure everything out.
2018
99 x 99 x 99 cm
Unique edition
2018
99 x 99 x 99 cm
Unique edition
2018
99 x 99 x 99 cm
Unique edition
Open Heart, a large 2-piece set was finalist in the 2018 annual Bombay Sapphire Art competition local final.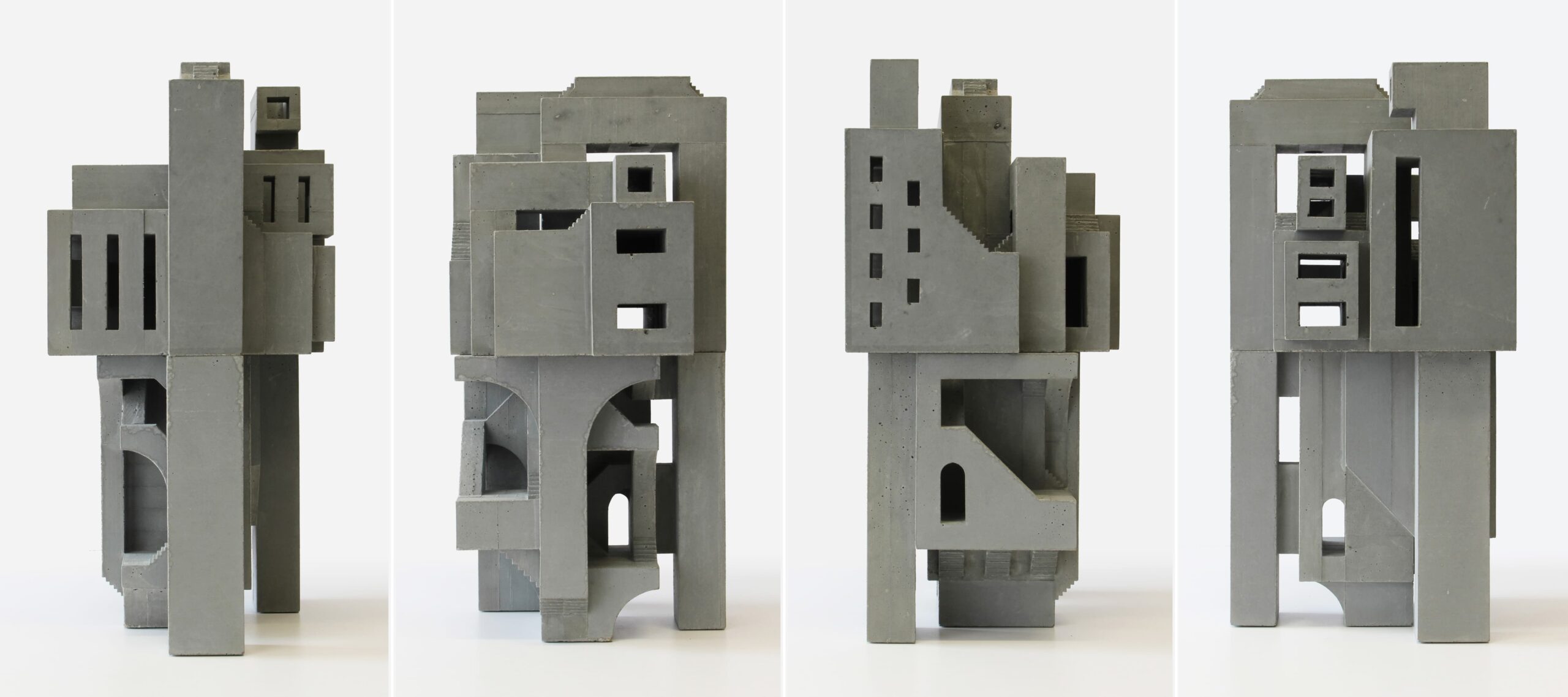 ALUMINUM AND BRONZE LOST WAX CASTING
During a metal casting workshop at L'atelier La Coulée, I experimented with lost wax and ceramic shell molds for the first time. I was able to produce a few pieces, among them was an Aluminum heart and a small bronze brain. The studio space was not yet totally ready so we had to settle on a  temporary outdoor installation. The results didn't come out as expected but it was loads of fun!