From concrete to toy bricks
Step by step instructions / 9 model Set
During the confinement days, my 7-year-old son and I had quite a bit of time to kill, so we decided to make some of Daddy's concrete sculptures using our toy bricks. We tried to stick to the most basic and common pieces as much as possible (you can see the piece list for each model).
Models 6-7-9 are articulated and can change shape as shown on the videos. They are new designs not based on previous concrete sculptures
Where can I get pieces?
Here are a few links where you can get individual pieces:
From the Lego Store in their "Pick-a-Brick" section, you can order individual pieces. The following link is for the US site so depending on your location you might be redirected:
https://www.lego.com/en-us/pick-and-build/pick-a-brick
Other options where you can find new and used individual bricks:
https://www.brickowl.com/
https://www.bricklink.com/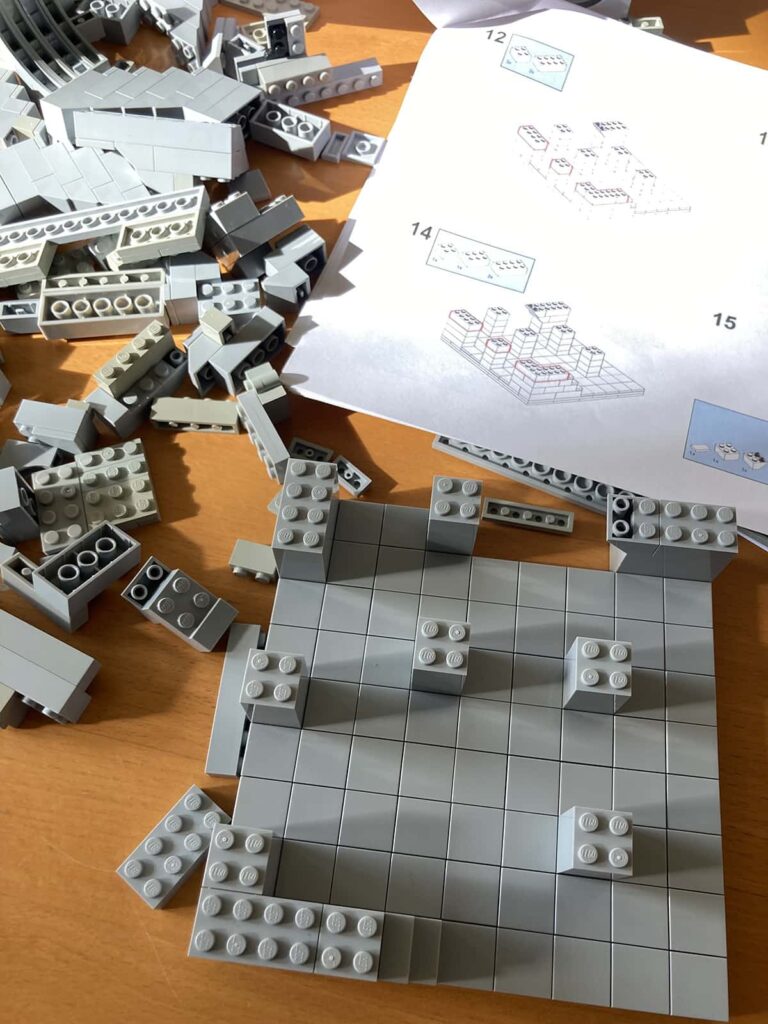 Based on "Spinning Stairs" concrete scupture. I also made a paper version available in Architecture Set no.2
You can get the detailed step-by-step building instructions in these sets: