SAND-CASTED AND HAND-POLISHED ALUMINIUM PANELS
I designed and produced these cast recycled aluminium murals during an expat year in Indonesia. With the help of my dear friend Komang, a very talented Balinese artist, we first carved the patterns onto wood panels. Then, we had them sand-casted in aluminum and carefully hand-polished in Central Java.
Sand-casted aluminum (after concrete…) is definitely my favorite material. It has a great combination of elegant shininess and industrial roughness.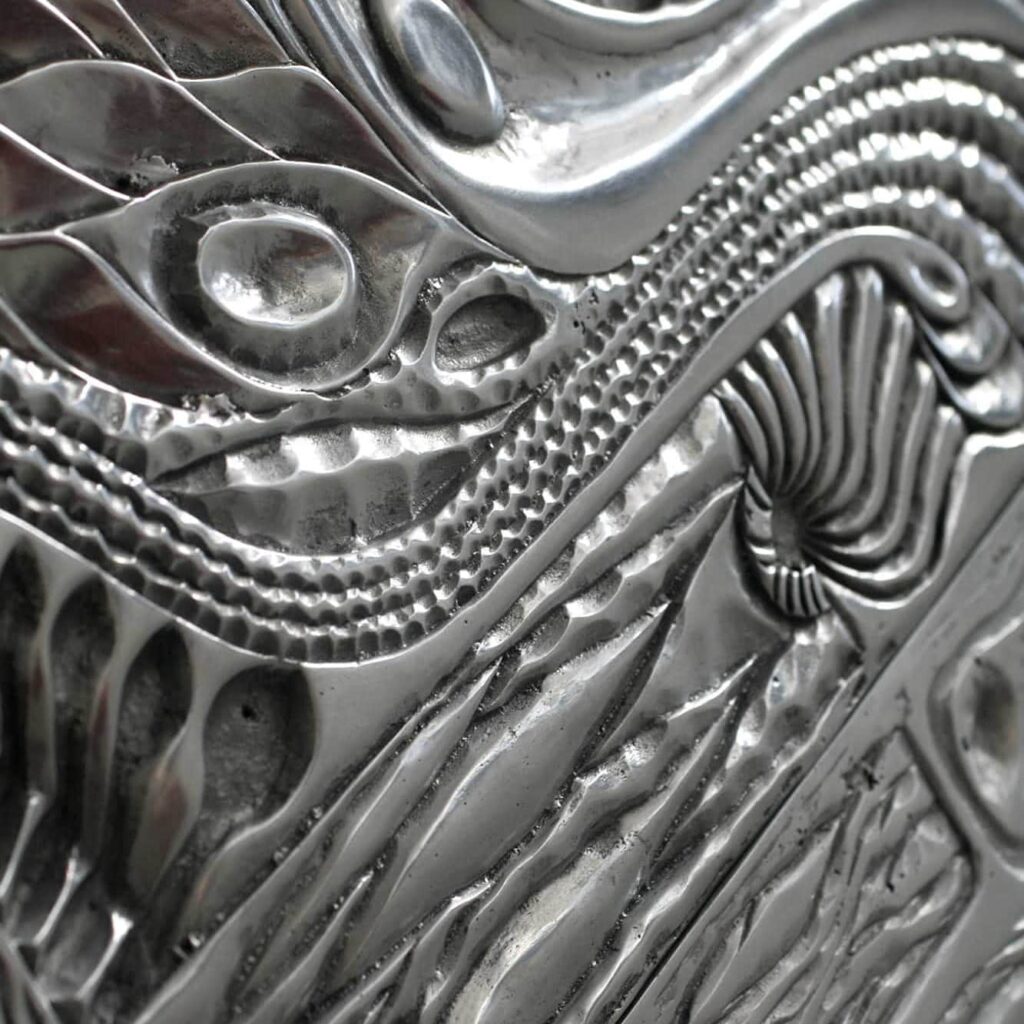 The first drafts of this mural work were drawn during the night of Nyepi 2011, the Balinese "day of silence". The drawing, carving, casting, finishing (and financing…) process took over a year…
Cast Recycled Aluminium Mural:
Dimensions (single tile): 60 X 60 cm
Dimensions (assembled): 4,2m X 2,4m
Material: Recycled Aluminium
Process: Sand Casting
Available for purchase.
For enquiries, please contact me at [email protected]
The Nyepi mural was lent to the Montreal Museum of Fine Arts (MBAM) in 2019 for their annual fundraiser Bal.
Photo credit : Sébastien Roy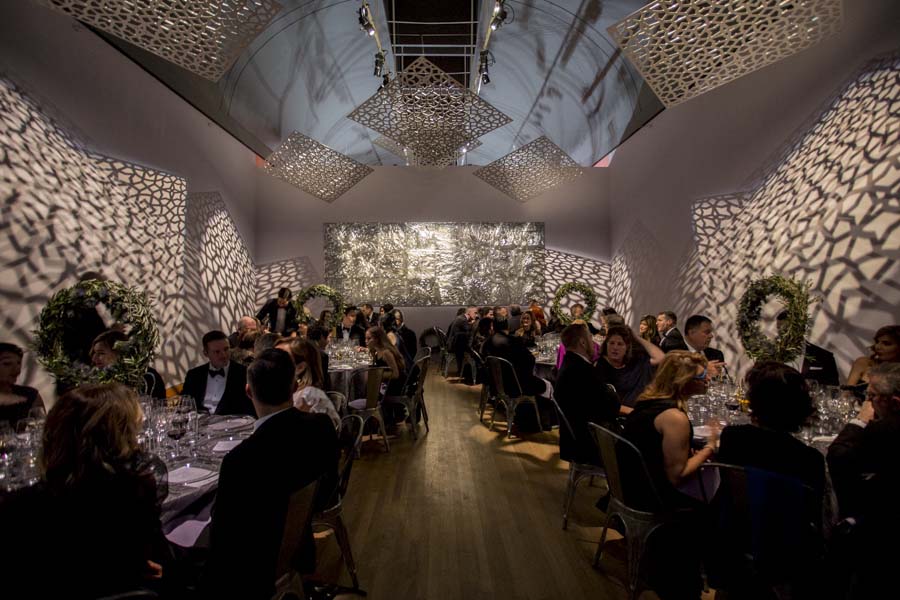 The Phoenix And The Dragon
In Chinese culture, the Yin is traditionally represented by the Phoenix and the Yang by the Dragon. Depending on one's perspective, this intricate pattern can represent feathers or scales.
Cast Recycled Aluminium Mural:
Dimensions (single tile): 40 X 40 cm
Dimensions (assembled): 2,4m X 1,6m
Material: Recycled Aluminium
Process: Sand Casting
Available for purchase.
For enquiries, please contact me at [email protected]